5 min on foot: the Spessart Spa, the wildlife park, the healthy area and its fountains...
more...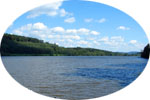 by bicyle or a longer walking tour: the lake, the Spessart region...
Tip: Bad Soden-Salmünster is located directly on the R3 bicycle road !
more...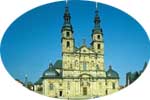 by car or train : Frankfurt, the baroque city of Fulda, the amusement park at Steinau...
more...