relaxing holidays
Out of the city centre, yet still only a short walk from all important recreational facilities, you will be able to relax in our 2,000 m² backyard.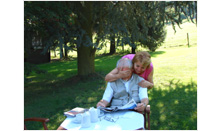 Enjoy a dish of ice-cream in the shadow of our 40 years cedar...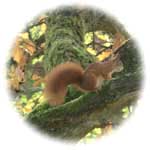 ... and you will maybe meet our neighbors!


The park and the Therma-Sol including many wellness possibilities is a 5 minute walk, and the city center within 10 min.
The nearby forest offers more than 30 Km of trails.
You can borrow some books from our library for free, and every room includes a TV with DVD player.
Our cab service will pick up or drop you off at the train station (a private parking space is also at your disposal).